Demystifying Certified B Corps and Public Benefit Corporations
As millions of people face unprecedented financial stress in the wake of the COVID-19 pandemic, many companies are offering programs that promise relief. Like most of us, you're probably cheering them on. You may have considered contributing to the cause, maybe by partnering with one of these companies or by purchasing their products.
As we begin to reevaluate the way the world does business, companies that have a proven record of responsible citizenship already also seem more attractive. Companies like Eileen Fisher, which has dedicated organizational energy and funds to human rights, environmental sustainability, and women's issues for decades. Or Greyston Bakery, perhaps best known for its tagline "Eat brownies, save lives," a company that has long been committed to hiring some of the six million people who cannot find a job because of their background. Or banks, like New Resource Bank, part of Amalgamated Bank, which makes lending decisions with sustainability in mind: their goal is to invest 100 percent in businesses that are advancing sustainability.
That all sounds wonderful, doesn't it? It absolutely can be. Any business can claim to be operating "sustainably" or "consciously," but it's not always clear what those terms mean. Some of the companies using these labels are truly dedicated to pursuing a higher purpose, but others may simply be slapping a trendy label on their enterprise. Before you commit, you need to know if you're getting on board with people and companies who are as committed to being responsible citizens as you are.
Fortunately, there are a couple of designations that you can look to for meaningful information about what companies stand for and how they operate: public-benefit corporations and Certified B Corps. Because these names sound similar and describe similar types of companies, it's easy to get them confused. Most people assume they're exactly the same thing, though they're not.
What public-benefit corporations and Certified B Corps share: both are dedicated to applying the power of business to the world's most challenging problems. Both commit to high standards of accountability and transparency as well. For example, the directors of public-benefit corporations and Certified B Corps are required to consider the impact of their decisions on all stakeholders, not just shareholders. Additionally, they must publish performance reports that are assessed against a third-party standard. So if a company has earned either one of these designations, you know they are genuinely walking their talk.
So what's the difference? Let's start with public-benefit corporations. A public-benefit corporation is a legal incorporation available in many, but not all, US states. These companies are for-profit corporations like any other, in that they create value for their shareholders. In addition, a public-benefit corporation is empowered to consider the impact of its operations on employees, customers, the community, and the environment. Public-benefit corporations are held accountable to this standard through an annual third-party review. They must also publish an annual report describing social and environmental performance.
Here's where the confusion usually sets in. Any for-profit company can also be a Certified B Corp, and Certified B Corps are dedicated to pursuing a higher purpose, too. They take similar pains to be accountable and transparent about their activities. The label "Certified B Corp," however, is not a legal designation. It's an indication of membership in a group of businesses that have passed the B Lab Impact Assessment—a test that measures quality of products and services, treatment of employees, environmental stewardship, and community impact. Additionally, Certified B Corps are required to maintain a balance between profit and purpose. Once certified, the company pays a membership fee and becomes part of a worldwide network of like-minded businesses.
Most companies start by becoming public-benefit corporations. Work with these companies, and you know you're working with people who are seriously committed to creating something beyond a financial profit, to having a "material, positive impact on society and the environment."[1] Looking for the public-benefit corporation label is a bit like looking for the USDA "organic" sticker on your coffee beans in the grocery store. It's a clear indication that the product has met meaningful, documented standards.
Some companies choose to become Certified B Corps. Deciding to work with or buy from a Certified B Corp is a more like choosing the fair-trade coffee recommended by Mother Earth News. You know it was produced without pesticides, just like the organic coffee, plus you are assured of the overall high standards the company is committed to and the company's reputation. Certified B Corps effectively raise the bar on what it means to "do good by doing well."
Even though there are differences between public-benefit corporations and Certified B Corps, there are no "bad guys" in this story—you would do well to partner up with either type of company. Happily, you may not need to choose at all, as many socially responsible companies are now both.
Work with any company that carries both designations, and you know you're supporting a company that's doing good in the world. And when companies like this work together, the results multiply. That's how the Access Foundation was born. Started by PayActiv, a Certified B Corp and a public-benefit corp, the Access Foundation is bringing together socially responsible companies to help solve the economic struggles of the coronavirus era. As PayActiv founder and CEO Safwan Shah says, "There are 5 million businesses in America. Working together, we can help communities and workers get the relief they need faster." 
PayActiv is a holistic financial wellness benefit that provides Earned Wage Access (EWA) to one million workers every month. The PayActiv membership model comes at no cost to employers and a minor cost to workers. With a membership structure of $5 per two-week pay cycle, $3 per one-week pay cycle, or $1 for a day pass (charged only when they use it), users can make unlimited draws on up to 50 percent of their earned wages; utilize the PayActiv bill pay service and automatic savings features; access financial counseling and resources; and order an Uber or purchase products through Amazon—all using their already earned yet unpaid wages. Over one thousand companies across twenty thousand locations currently offer their employees the PayActiv benefit, which moved more than $2.5 billion in 2019 and saved users an estimated $240 million in late fees and interest. There are no hidden fees or additional fine print. PayActiv strives to support workers' financial security and to strengthen the partnership between employers and employees. 
Sources:
"About B Corps." B Corporation, https://bcorporation.net/about-b-corps.
"Benefit Corporations & Certified B Corps." Benefit Corporation, https://benefitcorp.net/businesses/benefit-corporations-and-certified-b-corps.
"Social Enterprise, B Corps and Public Benefit Corporations." Social Enterprise Alliance, https://socialenterprise.us/resources/news/b-corps-public-benefit-corporations/.
Storper, Jonathan. "What's the Difference between a B Corp and a Benefit Corporation?" Conscious Company, April 4, 2015, https://consciouscompanymedia.com/sustainable-business/whats-the-difference-between-a-b-corp-and-a-benefit-corporation/.
---
[1] Jonathan Storper,"What's the Difference between a B Corp and a Benefit Corporation?" Conscious Company, April 4, 2015, https://consciouscompanymedia.com/sustainable-business/whats-the-difference-between-a-b-corp-and-a-benefit-corporation/.
Holistic Financial Wellness
Learn how PayActiv measurably reduces employee financial stress and employee turnover.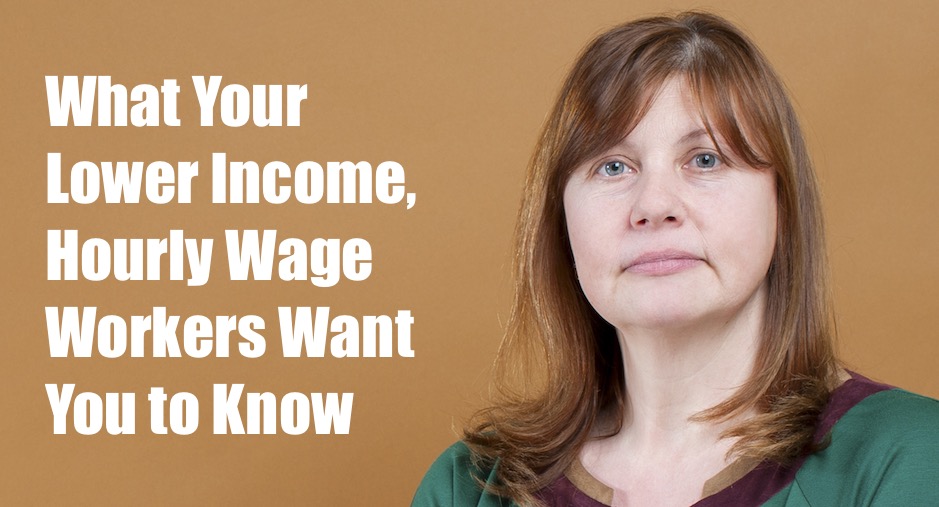 Many employees feel that there's an "unwritten guideline"…
Why the era of one full-time job seems...
Don't panic, they say. Don't buy into the…